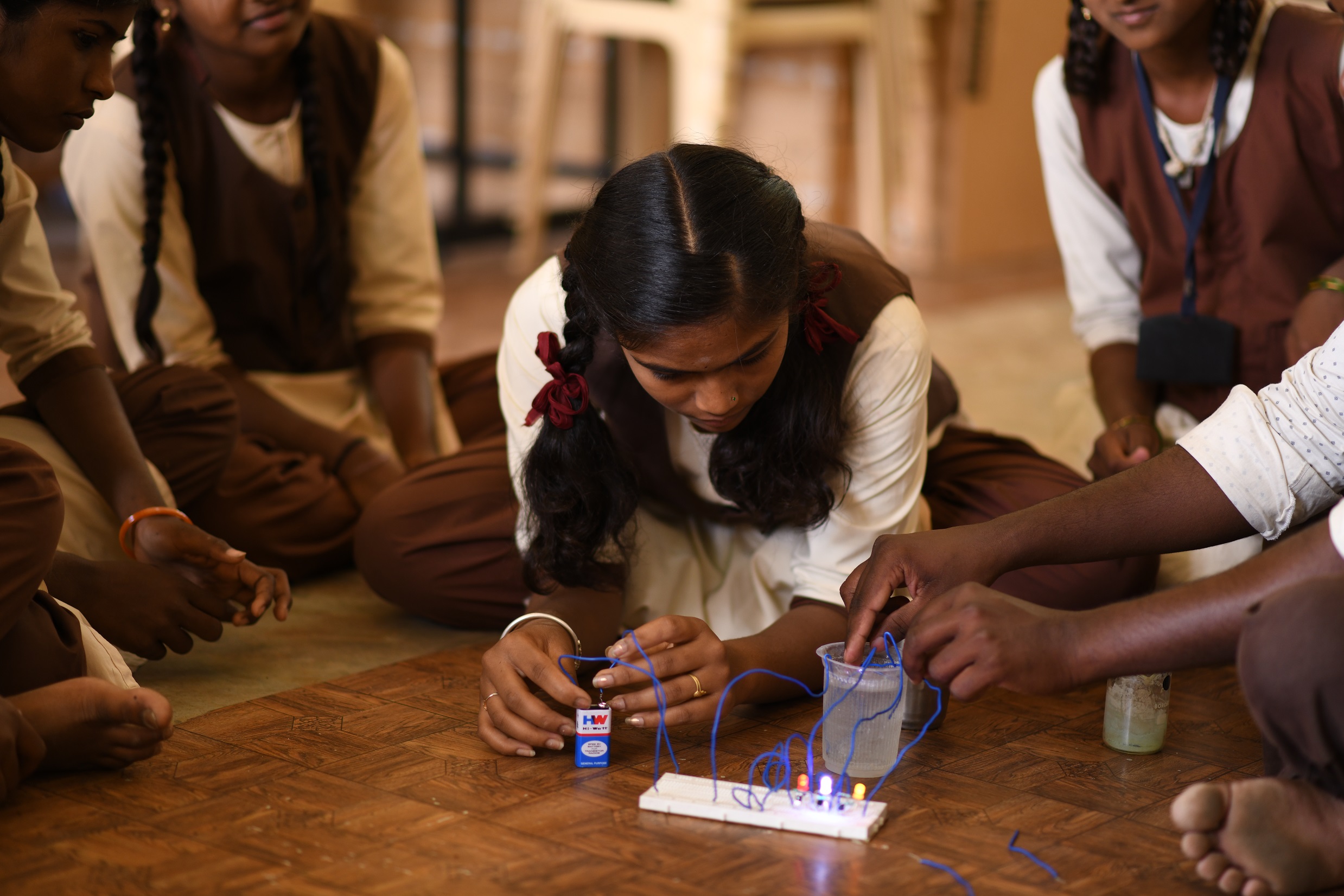 Engineers of a better tomorrow.
Building the #humancapital of rural students. 
Our effort towards equitable education through accessible and student centric learning focuses on rural children studying in Govt Schools.
To implement this vision, SVYM's School Education Program (SEP) engages students, teachers and School Development & Monitoring Committees (SDMC) in about 100 Govt Schools in Karnataka.
To spark students interest in science, theory classes are conducted on a tablet loaded with interactive learning material, videos and quizes. Students are grouped in three, intentionally pairing the slow and strong learners together. Learning science in Kannada or any native language for that matter has an inbuild handicap. We have conveniently borrowed science terms from English and pairing children together often facilitates in overcoming this challenge in Govt. schools, as children pick words from each other naturally.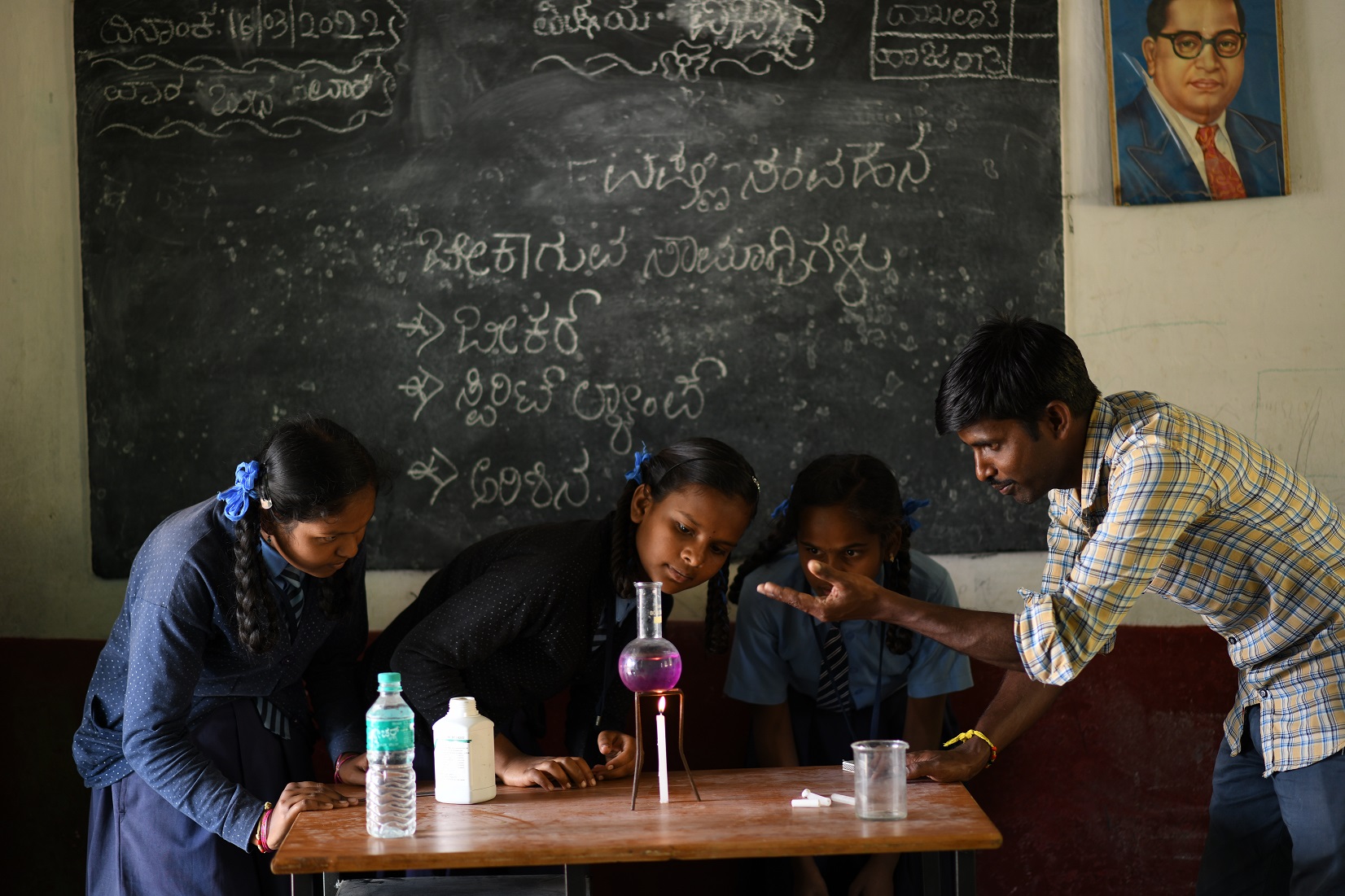 The School Education Program curriculum is integrated into the school learning hours, and we appreciate the school committee and parent bodies to see the value the program brings in educating our children.
Mobile Science Lab, a vehicle that carries and conducts science experiments and provides lab equipment to Govt. schools that don't have a lab or the equipments attempts to bridge the potential learning gap in rural schools. Observing science days like the Pi Day, Zero Shadow Day & Solar Eclipses etc. take science out of the textbook and into real life soaking the children and teachers alike in curiosity under the sun.
The SEP team also compliments the learning activities in these Govt Schools with WASH components promoting health & hygiene awareness early in a child's life.
During COVID-19, the SEP remodelled itself into Community Learning Clubs (CLCs) to continue engagement of students through learning activities in small groups with COVID appropriate measures, the program saw an opportunity to promote self learning by designing special workbooks to engage children cooped up at home. Our staff like everyone else in the education sector also faced job related uncertainties and CLC did a little for them too.
 With the SEP Program back in full swing now, the video story of these energetic students from a Govt. School in Nanjangudu shows that they have the potential to become the torchbearers of science and the #engineers of a better tomorrow.
 We thank our supporters and donors for supporting SVYM's School Education Program.
#engineering #engineersday #education #humancapital #scientifictemper #SVYM