Building the Human & Social Capital through Socio-Economic Empowerment
Investing in building resilient communities
Along with building the Human Capital through vocational training, SVYM's Socio-Economic Empowerment Program (SEEP) particularly focuses on building the social capital of the communities with a strong conviction that communities must equally participate in matters that affect their development, benefit from Govt. development schemes and participate in democracy.
SEEP naturally evolved from our interventions in Health and Education to facilitate community members collectively employ their human capital and mutually benefit each other.
The first step in this direction is the formation of Social Collectives (Self Help Groups), the fundamental unit of community driven development comprising rural & tribal women, specially abled individuals mutually engaging in group savings and rural entrepreneurship through social business units, all the way to large federations that work towards collective problem solving and local development, a solid foundation for development that is contextually relevant and culturally appropriate.
Our Community Radio Station catalyses the generation of social capital, cutting across social and administrative hierarchies, acting as a bridge between the citizens and the governance, balancing the narrative of development by giving voice to the voiceless.
SVYM's Viveka Rural Livelihood Centre in H D Kote in Mysuru District runs numerous vocational training courses for farmers, women and youth tuned in to a slogan of learn locally, earn locally. Creating opportunities for rural employment facilitates in reversing urban migration of talent. The centre trains over 500 individuals annually.
Preserving a sacred connection with nature
Investing in building the 'Human Capital' through education
84% Students wash hands with soap in 15 Govt. Primary Schools in a village in rural Bengaluru over a baseline of 13.75%
Building Social Capital on the go…at Samvaad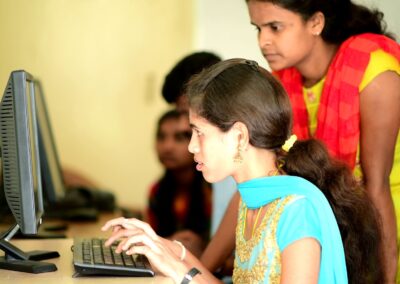 World Youth Skills Day
SVYM's Viveka Rural Livelihood Centre is working towards women and youth empowerment through vocational skills
Socio-Economic Empowerment Programs
Ask nothing; want nothing in return.
Give what you have to give;
it will come back to you, but do not think of that now.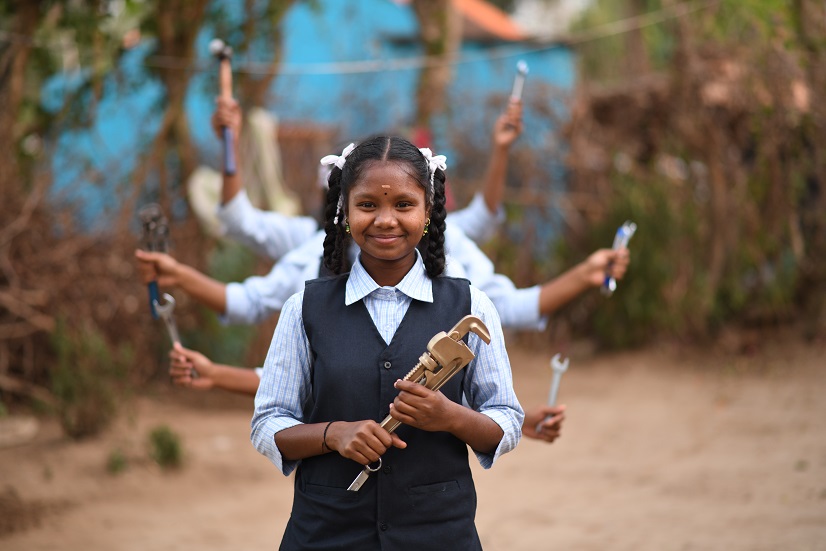 Meet the first generation STEM students
VTCL Girls are breaking the stereotypes associated with tribal girls taking up technical streams by becoming the very first generation in their families to continue education in Science, Technology, Engineering & Mathematics (STEM).