Building the Human Capital through Equitable Education
Investing in children powers up a Nation.
SVYM's Programs in Education contribute towards developing the Human and Social Capital of our next generations through equitable education
Engaging rural, tribal and urban students from economically challenged backgrounds, SVYM's education initiatives provide residential education, scholarship programs for meritorious students from rural areas, technology based learning to complement and supplement the learning activities in rural Govt. Schools, vocational skills, nutrition, health and hygiene through an integrated Water, Sanitation & Hygiene (WASH) component.
Capacity building of teachers has been a focus area for SVYM's education sector with experimentation and teaching practices through collaboration with teachers, educators and policy makers.
SVYM's tribal residential school, Viveka Tribal Centre for Learning, abutting the Bandipur Forest in H D Kote in Mysuru District, creates a contextually relevant learning environment for children from indigenous tribal communities like Jenu Kuruba, a Particularly Vulnerable Tribal Group (PVTG) declared by the Govt. of India.
Preserving a sacred connection with nature
Investing in building the 'Human Capital' through education
84% Students wash hands with soap in 15 Govt. Primary Schools in a village in rural Bengaluru over a baseline of 13.75%
Building Social Capital on the go…at Samvaad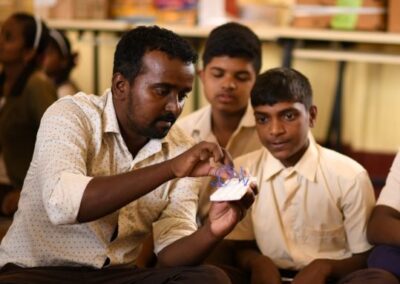 Engineers of a better tomorrow
SVYM's School Education Program is building the potential of students in rural Govt. schools. #humancapital #education #svym
Our Programs in Education Sector
Ask nothing; want nothing in return.
Give what you have to give;
it will come back to you, but do not think of that now.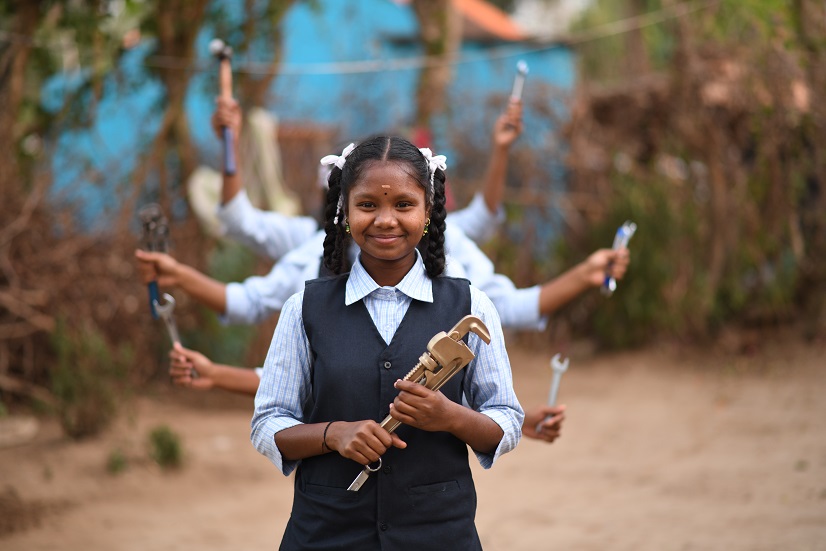 Meet the first generation STEM students
VTCL Girls are breaking the stereotypes associated with tribal girls taking up technical streams by becoming the very first generation in their families to continue education in Science, Technology, Engineering & Mathematics (STEM).