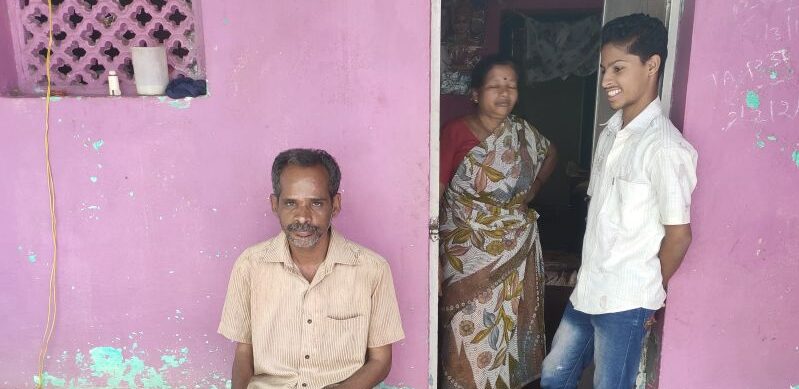 Inclusion of persons with disabilities is not having them join the line, it is actually having them lead it
nunc sit amet, faucibus porttitor mauris. Vestibulum tempus scelerisque fringilla. Ut quis turpis sed arcu pulvinar malesuada eu at augue. 
Veerbhadra Swamy has given 'differently abled' the meaning it deserves. He says his distinctly different ability may work well in delivering an important message.
Veerabhadra Swamy from Saragur is one among 403 Swachhta Saarthis selected from all over the country to spearhead Waste to Wealth Mission of the Principal Scientific Advisor of Government of India.
His personal mission – to make Swachha Saragur by encouraging segregation of wet and dry waste at the household level. A plan for managing it long term both scientifically and sustainably.
Veerabhadra explains that once the waste segregation happens as planned, those offering segregated waste may become eligible for discounts in monthly waste management surcharge. This can be compensated through the sales of useful commodities generated out of segregated waste.
He knows changing the mindset of people is not easy when it comes to managing their own waste. It calls for a different approach.
Then Veerbhadra shares an insight – People look at a differently abled person with a lot of curiosity. It gives me an opportunity to convey a message that is often ignored.
Veerbhadra may not have a commanding presence wherever he stands, he comes from a humble background and lacks the privileges that many have to get things done. He walks with a long shadow of past events but that's all behind him.
Today, there's a man of-action inside him ready to clean his town. He is proactively engaging with the team at Swami Vivekananda Youth Movement to plan the next steps. His phrase "what next Sir" catching on with us and unknowingly driving us too.
Not all leaders are made in the same cast and exercise leadership in the same way.
SVYM has engaged with the local community in Saragur and neighbouring areas for WASH related interventions for nearly a decade. Role models like Veerbhadra are agents of sustainable change to encourage community taking ownership of development.
Our approach of building the human & social capital serves in making development an organic process that is directed from within – facilitating sustainability by being contextually relevant & culturally appropriate.
Program Partner Highlight – Logo & Short Text
Support Indigenous Tribal Families
Like many mothers-to-be from 51,000 indigenous tribal families served by SVYM, Sandhya's dream of becoming a mother came true. In the picture, Sandhya (on the right) beams a smile with her baby in Balle Haadi, a remote tribal settlement abutting Nagarhole Tiger Reserve. You can support a dream too by contributing towards SVYM's Health Initiatives