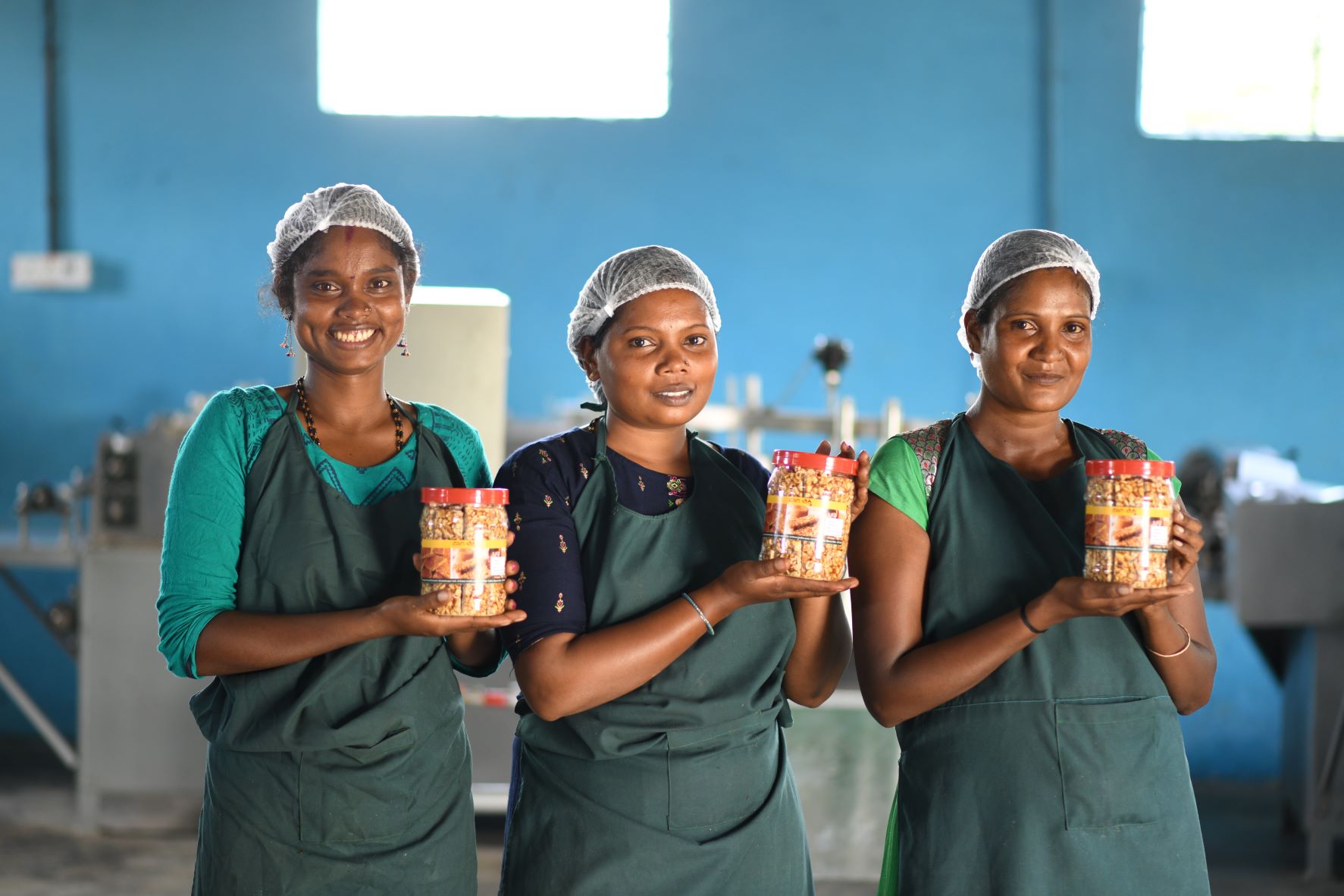 Community Driven Development isn't a distant dream.
Story of our budding indigenous tribal entrepreneur!
Pavithra is beginning to discover her true potential by making an entrepreneurial debut, the very first one in her tribal hamlet.
She has joined arms with four women from her indigenous tribal community to form a Self Help Group (SHG). Together, the group is running a Ragi (millet) Processing Unit in Hunsekuppe Hadi, a tribal hamlet in the remote forest-based tribal belt in H D Kote, Mysuru District, Karnataka. 
The SHG procures raw material, processes, packages & markets Ragi products like Chikki, running the show all by themselves.  
Earlier, Pavithra had to travel over a hundred km to work as a daily wager in Coorg, picking coffee & doing odd jobs in coffee estates. She, like every single tribal mother we've met, willingly accepted extreme hardship to earn a steady yet unjustifiably small income hoping to educate her children & ensure they don't go through the same hardships, a motive for community driven development.
In less than a year, the Hunsekuppe unit has produced products worth Rs 1,50,000. The unit can produce market ready products worth Rs 25,000 every month. Adding the equipment cost, raw material cost & packaging, they are yet to break even.
Community Driven Development Through Participation 
The SHG members trained at Prakruthi Food Products (PFP), the very first Ragi Processing Unit set up in Jagankote hadi in 2017. Learning the craft from the experienced tribal women from PFP who took the same road to change their status quo, to become entrepreneurs of change, Pavithra got a hands on that was contextually relevant & culturally appropriate. Three yrs ago, at PFP, we had met Poornima, who like Pavithra wanted to quit daily wage work, educate her children & build her house. Now as role models, the women at PFP instil confidence that's grounded in reality.
This is a classic case of building the Human & Social capital of communities resulting in community owned development. A model that is replicable in other rural settings too. Prakruthi Food Products showed extraordinary resilience during the pandemic to prove the model works in scenarios where traditional development models have buckled.
At the grassroots, women from nearby taluk witness the transformative power of Prakruthi Food Products when they come for exposure visits, attesting it through a lived experience. 
Backstage, the visionaries of development from Hunsekuppe and faraway worlds played the role well. The building now transformed into the Ragi Processing Unit was built by Karnataka State Small Scale Industries Development Corp., as it was left unused, the Gram Panchayat offered the women to set their ragi unit there.
The equipment at the unit is supported by Texas Instruments, and the solar lighting in the unit is supported by Collins Aerospace and installed by SELCO Foundation.
We thank our partners for joining us towards building a resurgent India powered by women like Pavithra.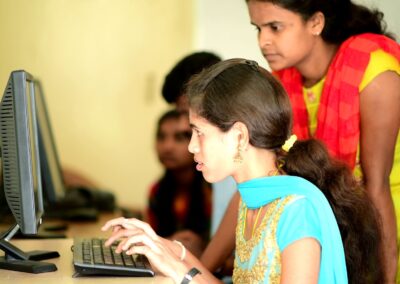 World Youth Skills Day
SVYM's Viveka Rural Livelihood Centre is working towards women and youth empowerment through vocational skills