Janadhwani – Community Radio Station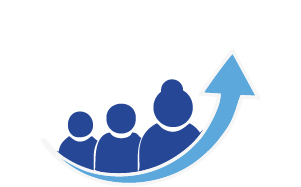 Building Human &
Social Capital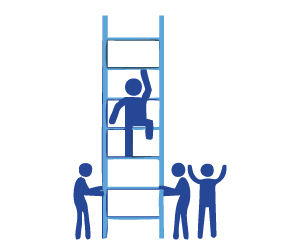 Community centric
partnership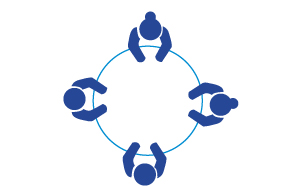 Working with Govt., Corporates, CSOs & Academia
To build a community which has timely access to information and actively participates in its development process.
About Janadhwani
Janadhwani CRS a unit of the Swami Vivekananda Youth Movement, launched on February 24, 2012, has a reach of 2.7 lakh people in 256 villages, comprising 39 Gram Panchayats in the HD Kote and Sarguru Taluks, spanning a radius of 35 kilometres.
Janadhwani Community broadcasts for 14 hours each day (6:30 am to 8:30 pm) and more than 40 programmes per week, with a focus on health, education, women empowerment, and a phone-in programme with government officials once each week. Janadhwani CRS also
continuously carries out community development initiatives.
270,000
Rural and Tribal population reached in 256 villages in H D Kote and Saragur Taluk in Mysuru District
14 hours/day
Broadcasting contextually relevant programs related to health, education, community development & current events 
40+ 
Programs for all ages from school going children to the elderly
70%
Programs aired are from the community
10,000+
Janadhwani Mobile App downloads
700+ hours
of COVID-19 Awareness programs broadcasted in local language
Mic against pandemic
Janadhwani CRS collaborated with 7 Community Radios in Karnataka to engage a wider rural audience towards COVID Appropriate Behaviour, vaccine acceptance and hygiene.
208 Programs were aired for 4 months towards COVID preparedness and prevention. To combat vaccine hesitancy, the experiences of vaccinated rural and tribal community members were aired on the radio.
Tele-consultation for COVID-19
During the second wave, Janadhwani conducted tele-consultation everyday for 1 hour with the doctors. The program also provided information & awareness related to COVID Care and vaccination. 
Radio Learning Series for SSLC Students
A radio learning series with 144 episodes was broadcasted for rural students preparing for the SSLC exam in collaboration with the Department of Public Instruction, Govt. of Karnataka.
Building the Social Capital of rural communities
1114 Women, 215 children, 180 indigenous tribals, 153 Government officials and 116 community members participated in programs aired on Janadhwani Radio Station, making it the voice of the community.
District in-charge Minister Shri S T Somashekar addresses the rural communities on Janadhwani
Tuning in to Radio for Collective Problem Solving
56 Episodes of Sethuva Program towards promoting participation & accountability connected district and taluk level officials directly with 373 community members through live-in phone call.
45 Gram Panchayath Members also participated in the program to give information about the problems of their village and the systems to be developed.
SVYM's Janadhwani Community Radio turns 10!
Janadhwani is an important tool for building the Social Capital of the rural and tribal communities we serve.
Through two way communication, the Community Radio has been the voice of the voiceless towards making development contextually relevant and community driven.
 More 💪to the voice of the community.
Time flies, SVYM's Janadhwani Community Radio turns 10!
It is still fresh in our memory, how the name Janadhwani was selected, SVYM staff and some community members voted for it over other name suggestions.
Broadcast Engineering Consultants India Ltd supported us for infrastructure, ITforChange helped in training our staff. Rajya Sabha member and a noted theatre artist Dr. B Jayashri lent her voice, giving the radio an identity.
Understanding the value of community voice, Janadhwani was the first to have Govt officials come and interact with the community members through Live Phone-in program, over time reaching 75 Govt Departments and entities.
During COVID-19, this program played a role in building and sustaining trust and cooperation between the authorities and the community members.
The Radio Station bagged awards for HIV prevention, Radio Maths and TB awareness and continues to re-invent itself to serve the people.
Be it the floods in 2020, or the pandemic waves that keep coming, Janadhwani has responded back with its own radio waves carrying crucial information and hope. The station aired 700+ hours of COVID awareness information in one year.
Visible from a distance, the radio station tower erected on steel truss rods overlooking SVYM'S hospital and school is a visual metaphor of SVYM's development paradigm of building Human & Social Capital, of creating social networks that benefit individuals, build trust and reciprocity and facilitate community action.
Janadhwani has been an important tool for building the #SocialCapital of the rural and tribal communities we serve.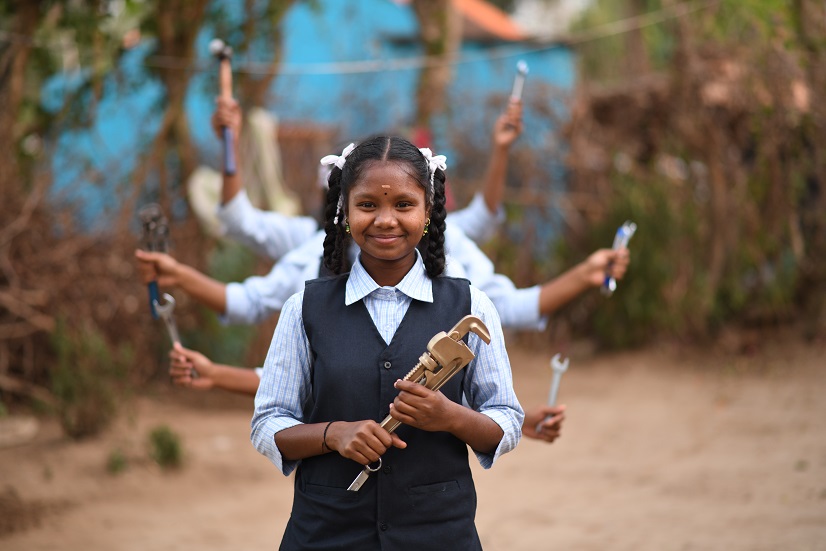 Meet the first generation STEM students
VTCL Girls are breaking the stereotypes associated with tribal girls taking up technical streams by becoming the very first generation in their families to continue education in Science, Technology, Engineering & Mathematics (STEM).