Mysuru, Dharwad & Bengaluru Districts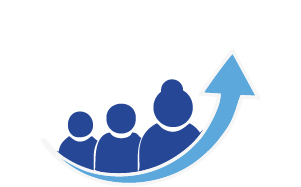 Building Human &
Social Capital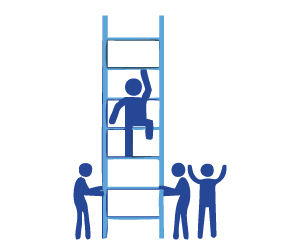 Community centric
partnership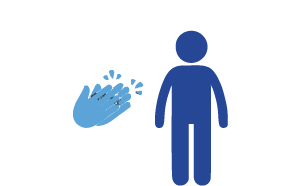 Identify local role models who become agents of change
To support socio – economically challenged, academically meritorious students to excel and pursue meaningful professional education
Viveka Scholar Program
The Viveka Scholar Program (VSP) of the Swami Vivekananda Youth Movement (SVYM) was started in 2006 with a vision to support meritorious students from poor socio-economic backgrounds to continue their education and pursue their dreams.
Over the last 15 years, the program has supported over 2000 students pursuing diverse careers in the science stream.
Annually, about 250 students are enrolled in the program for Pre-University (PU) Education and about 200 students are supported for Higher Education. The number of students supported is decided based on the availability of funds and the selection of the 'deserving students.' It has been observed that only about 30-35% of the identified 'deserving students' are supported because of the limited funding available.
Over the years, the program has evolved to make it more effective (identifying the most deserving students and academic plans to produce better results) and efficient (optimising the usage of time and money to reach the maximum number of students).
Until 2019, VSP was operating Learning Centres which provided opportunities for students to attend Govt PU colleges while getting additional academic support from the learning centres along with life skills, career guidance and counselling support. It was observed that students from multiple colleges found it difficult to manage their time and sometimes had repetitions of classes. This resulted in poor attendance and relatively lower academic performance. Students would also have limited exposure to preparations for the varied entrance exams.
It was then decided to work with private PU colleges to offer quality education at an affordable cost to ensure better learning outcomes and performance in entrance exams whilst enabling the students to manage their time and cope with the pressures of their socio-economic background.
Now, VSP collaborates with multiple colleges at the Pre-University level to offer subsidised education to the students selected. VSP has MoUs with 9 colleges to offer admissions to students at 50% or lower tuition fees. This tuition fee up to a maximum of Rs 45,000 is supported by VSP while the students contribute Rs 3000 – Rs 10,000 per annum.
Every student under the program receives support under 6 main verticals from financial assistance to guidance & counselling. These include
– Tuition Fee
– Hostel Fee
– Mentoring & Counseling Support
– Parents Meetings & House Visits
– Life Skills & Co-Scholastic Areas
– Career Guidance & Linkages

SVYM believes investing in building the capacity of our younger generation is an investment in developing the human and social capital leading to positive socio-economic growth. Programs like Viveka Scholar Program are also designed to bridge the gaps in the continuum of education of students who may drop out due to socio-economic hurdles and ensure the students make a smooth transition from primary to secondary to higher education.
.
2000
Over the last 15 years, the program has supported over 2000 students pursuing diverse careers in the science stream.
250+
Meritorious students from economically humble background are enrolled in the program for Pre-University (PU) anually
200+
Students are supported with scholarship for higher education, mentoring, counselling, life skills, career guidance and linkages anually
Academic & economic support for students in Pre-University
Scholarship support to meritorius students pursuing higher education
211 Meritorious students coming from humble economic backgrounds received a scholarship of INR 45,95,000 to pursue higher education in engineering, medical, science streams and other diploma courses in VSP's annual event 'Yuva Payana'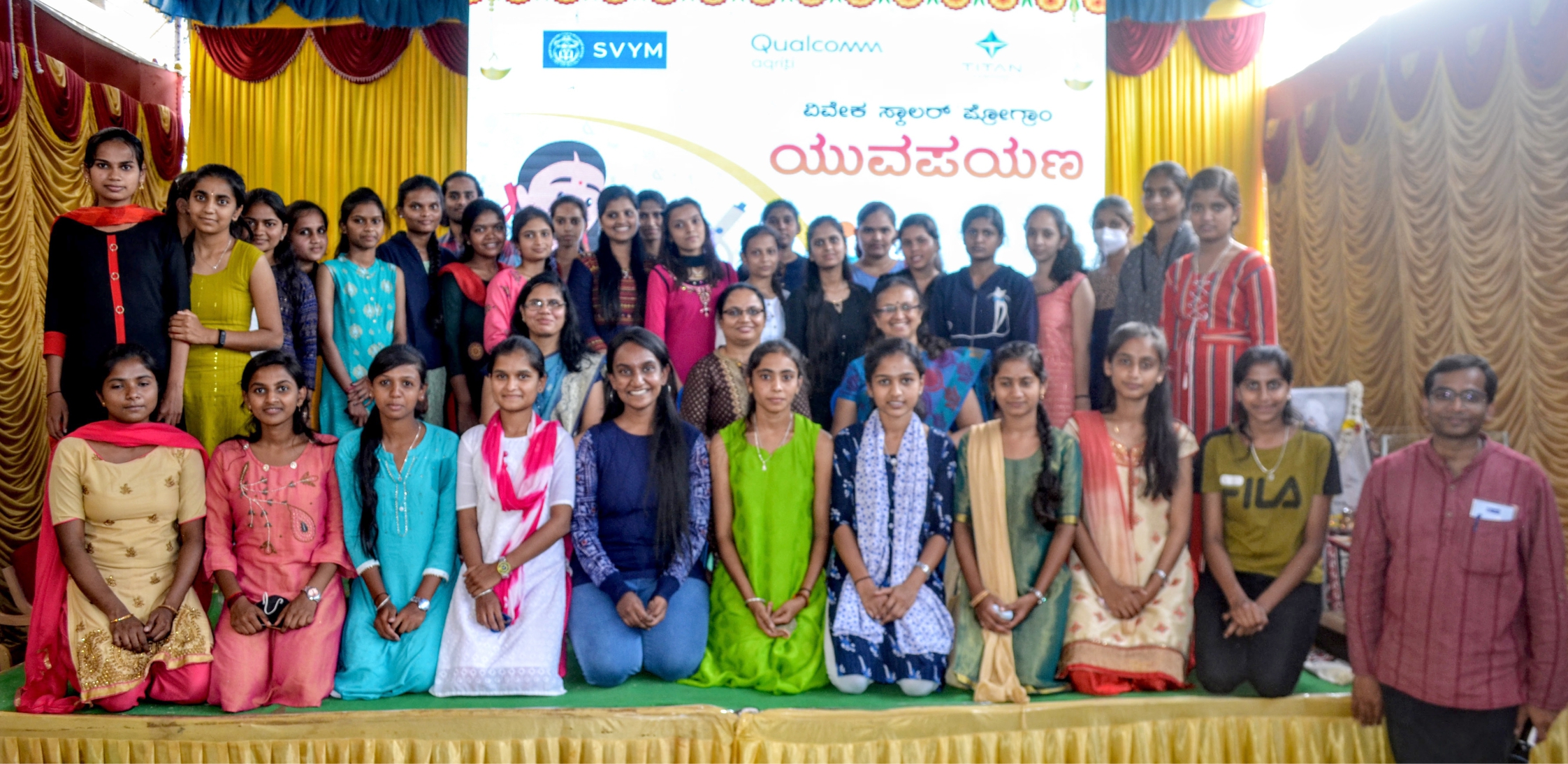 A frame capturing our focuse on equitable education for girl students at Yuva Payana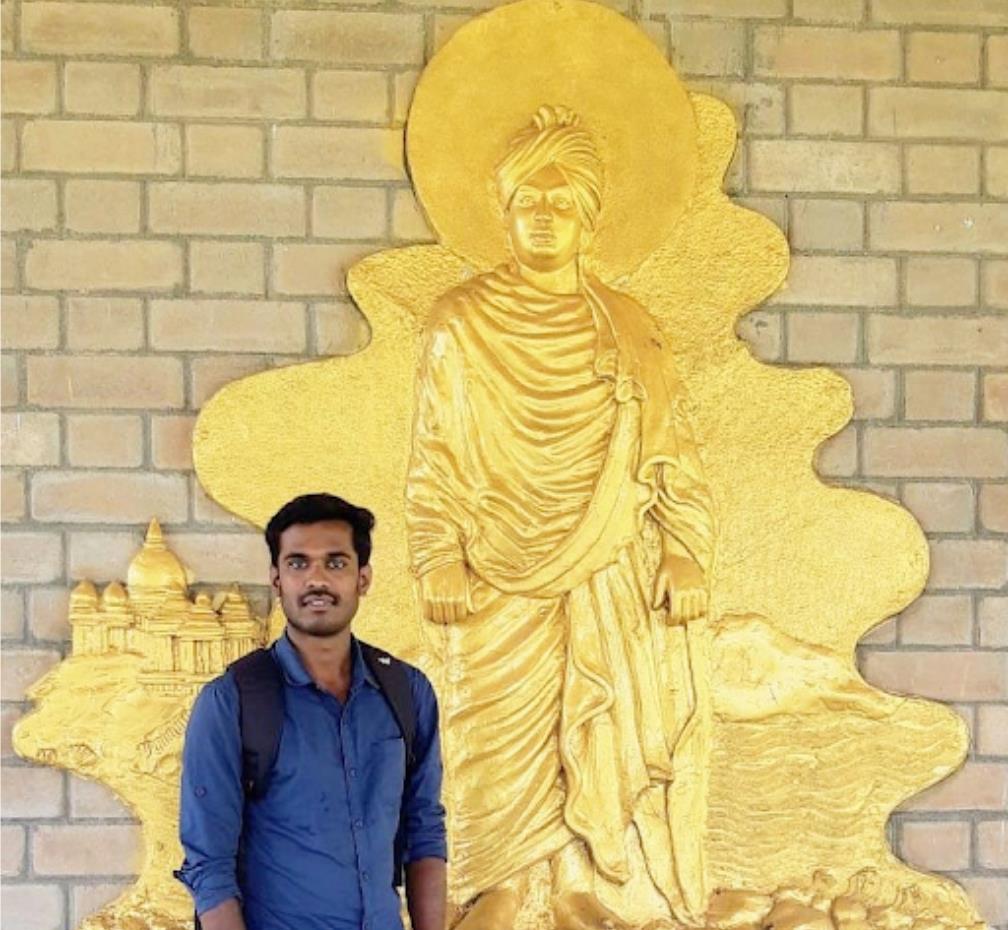 Viveka Pre University College (VPUC)
Building the Human Capital through education
Maniya V N, an alumnus of Viveka Scholar Program has just joined the PhD program at IIT Guwahati. After being selected by IIT Madras, IIT Dharwad, NISER Bhubaneswar and IIT Guwahati, he chose to pursue research in synthetic organic chemistry at IIT Guwahati.
Maniya comes from Vadakanamala, a small village in the DB Kuppe Gram Panchayath close to the Kerala border. He studied at GHPS D B Kuppe and GHS D B Kuppe before studying at Maharaja's College (PU), Yuvaraja's College (B.Sc) and the University of Mysore (M.Sc).
After choosing to pursue science against the advice of friends and teachers, Maniya found it too difficult to cope with the English medium in 1st PU and had decided to switch to Arts stream. As a part of the procedure to switch streams, he had to submit an application to his Principal and seek his permission. While preparing his application, he overheard his Principal scolding the applicant before him and he feared facing the Principal and quit the scene. Later, counselled by his mentors in SVYM's Viveka Scholar Program and with grit, he continued in the science stream and did excel in what he did.
Maniya's parents Nanjegowda and Sharadha own a 1-acre agricultural plot and work as daily wage labourers. He has a younger brother and sister.
Maniya is an example of several hundreds of talented students who come out of our schools needing the right ladder to take them places. Students like him continue to excel inspite of the settings and not because of the settings – no teachers at school, no good PU science college for 80 km, insufficient family income to support his education as well as the medical expenses of his parents, poor network connectivity to attend online classes, no education loans without collateral…
We had the opportunity to work with Maniya from his High school days through the Vijnana Vahini (mobile science lab) and later during his PU days through the Scholar program.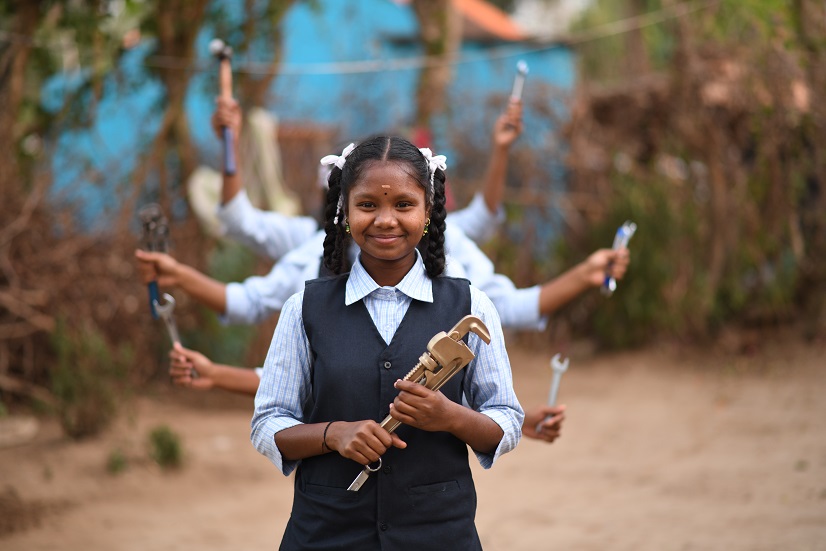 Meet the first generation STEM students
VTCL Girls are breaking the stereotypes associated with tribal girls taking up technical streams by becoming the very first generation in their families to continue education in Science, Technology, Engineering & Mathematics (STEM).