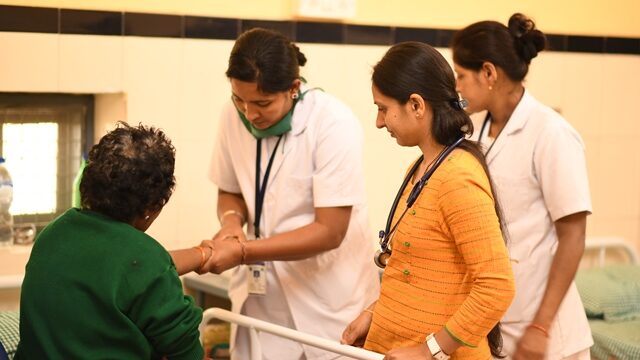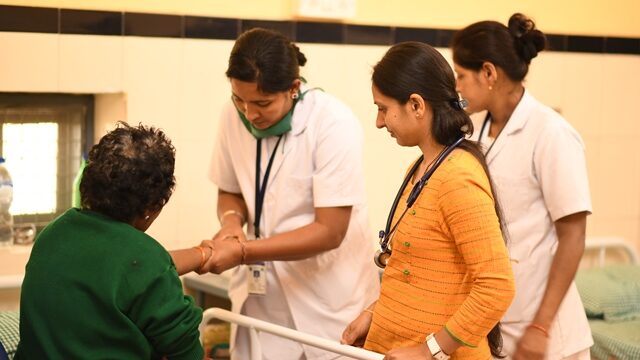 Support individuals with life limiting conditions
Support families battling chronic illnesses through SVYM's Palliative Care Program serving with free of cost holistic care through institution and home based care.  
There may be an end to cure, but there's no end to care.
Join us in serving families battling serious life limiting illnesses like cancer, stroke, cerebral palsy and comorbid conditions in the elderly by supporting our Palliative Care Program.
SVYM's Palliative care is a holistic approach focusing on reducing the suffering and relief from pain. The goal of Palliative Care is to improve the quality of life for patients and families. The need of palliative care is essential in management of chronic diseases as they are incurable and result in physical, psychological, socio-economic strain to individuals and their families. Pain is one of the most prevalent symptoms at the end of life: No human being wants to go through suffering and pain at the end of life. Palliative Care is about providing care, support and treatment to ensure dignified death of the patient.
SVYM"s Palliative Care Program has served over 7000 families with free of cost palliative care. The program is reaching communities in Mysuru, Saragur, Bengaluru Rural, Dharwad and Hassan with home based and institutional palliative care.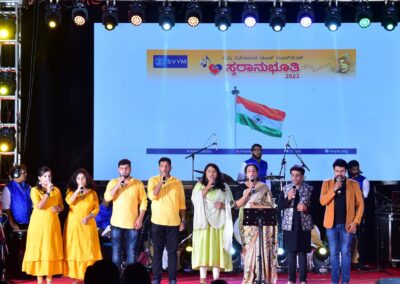 Swaraanubhuthi 2023
SVYM Swaraanubhuthi 2023 witnessed a housefull at Kala Mandira, Mysuru with a footfall of over 1000 individuals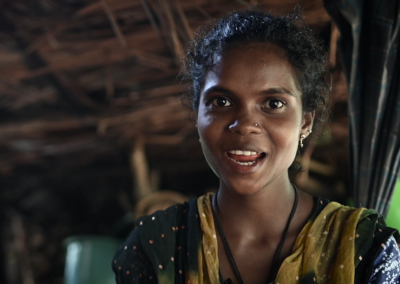 For improved mother-newborn health
Sunitha, a tribal mother-to-be accesses regular antenatal care at her doorstep living in a remote village in Kodagu District of Karnataka.