From selling lottery tickets to spearheading waste to wealth mission in Saragur town
Veerbhadra's application was selected & he became one of 403 Saarthi selected from across India selected for the fellowship program for Govt.'s Waste to Wealth Mission
 Shake your frame to see the hero! 
Unwanted, undervalued and the quintessential loser – Just how many Disney movies have the hero represent these traits – until a catastrophic disruption threatening the entire mankind favours his return.
Look hard enough and the disruption doesn't even make the hero flinch despite his perceived handicaps, but levels the game out for the bully, the mainstreamer and the conformists – establishing that when stripped off our privileges – all of us can be vulnerable & weak.
In every movie, the disruption isn't for the hero but for the world to shake their frame of reference and see the hero that's there in him – from the same level as his.
Jolly, springy & positive, the hero of our story, Veerbhadra Swamy is no different from a Disney character, and so are the tragedies he faced. When he was young, he fell from the stairs while playing with his brother and soon started having seizure attacks. His parents took him to different temples, yet the problem persisted and later affected the entire right side of his body. His right arm and leg forever caught in a tight muscle contraction. He grew up with a conviction not to depend on others, often doing odd jobs. He'd sell lottery tickets, unwantingly earning himself a title of 'Lottery Bhadra'. But he wanted to reclaim his identity, the identity his parents gave him, the identity others just couldn't see. All that was needed was a disruption in his story. 
Exactly 1 year ago, SVYM approached Veerabhadra through its Program for Specially Abled Persons, offering him a proposal to apply for Swacchta Saarthi Fellowship for Govt.'s Waste to Wealth Mission & lead the campaign of household level waste segregation in his Saragur Town in Mysuru District.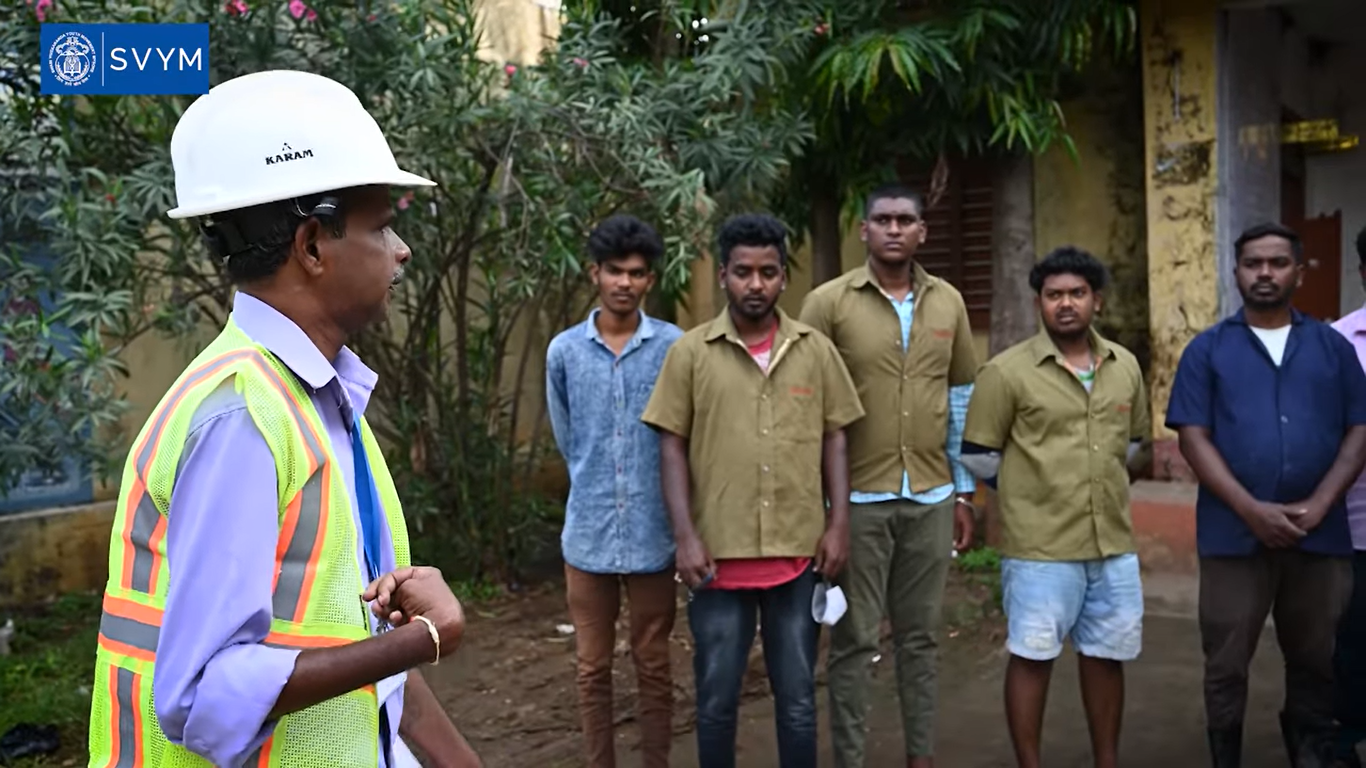 By fate or by design, Veerabhadra saw it as a chance to redeem his identity. He'd joke, there's wealth in waste, it's all about how you see it, I speak from personal experience.
Veerbhadra's application was selected & he became one of 403 Saarthi selected from across India.
In one year, Veerabhadra Swamy has walked about 400 km in all the 12 Wards of Saragur town, knocking on every single door to ensure that the citizens are touched by the importance of waste segregation at source. And while doing so he has reclaimed his own identity and a new title of Swacchta Saarthi.
SVYM's approach to draw the attention of people through the earnest efforts of a specially abled person rooted in the belief that the specially abled persons must lead the change and contribute towards creating an inclusive society, possible by building their Human & Social Capital.
The short film shared in this post is a tribute to his brave heart & iron spirit. It is by no means a disney masterpiece, but by all means a celebration of a hero next door, we often fail to see. 
Shake the frame to see the hero. 
We thank the Office of the Principal Scientific Adviser to the Government of India #wastetowealth Team for this opportunity!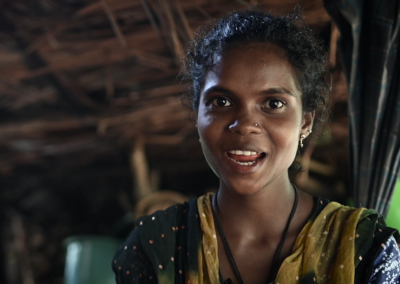 For improved mother-newborn health
Sunitha, a tribal mother-to-be accesses regular antenatal care at her doorstep living in a remote village in Kodagu District of Karnataka.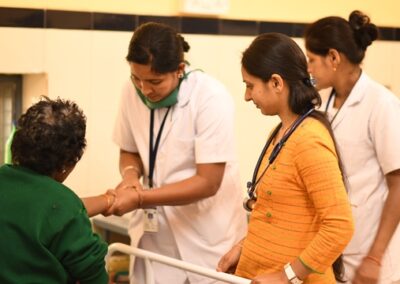 Support Palliative Care for Individuals Battling Life Limiting Illnesses
Support families battling chronic illnesses through SVYM's Palliative Care Program serving with free of cost holistic care through institution and home based care.  There may ...