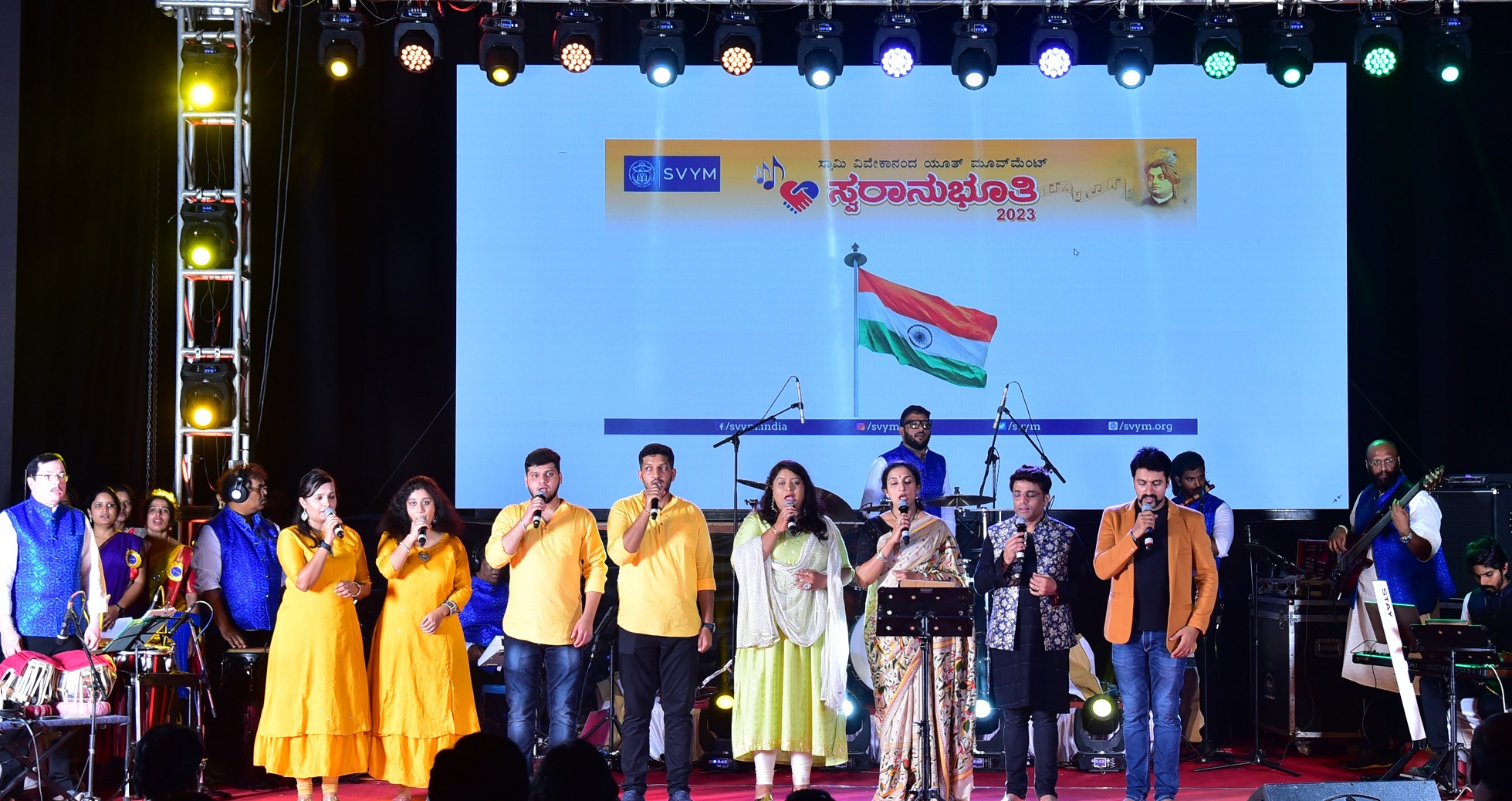 SVYM's Palliative Care family expanded to 1000+ with the audience, donors, sponsors, volunteers and the magical singers and their ensemble joining us – together making palliative care a community driven movement. We thank them all.
Emulating the spirit of Palliative Care, Swaraanubhuthi brought people from different walks of life together to start a musical movement for care beyond cure this Sunday on 9th of July 2023 at Kala Mandira in Mysuru.
We could draw many parallels between the Palliative Care approach and Swaraanubhuthi.
1 – Don't count the days, make the days count. Palliative care's goal is to improve the quality of life, one moment at a time.
Swaraanubhuthi saw an 80+ year old gracefully keeping the taala, tapping her hand on her lap, and cherished the sight of a 3 year old carelessly swaying to the music.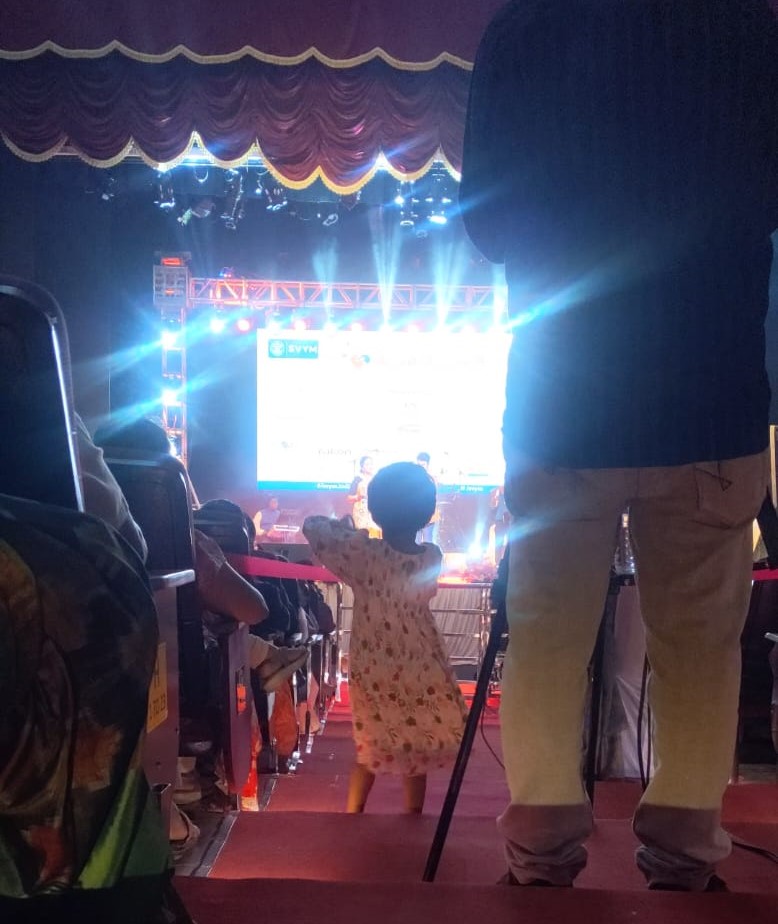 2 – Following a breathtaking performance by Shri Harsha, one of the four lead singers, he expressed that the songs chosen and performed at Swaraanubhuthi captured every emotion, ranging from spiritual to sprightly to sombre, calling it a diverse song list.
Caring for someone too needs people from diverse backgrounds come together to address every need, be it physical, emotional, psychosocial and financial, something that we follow in our palliative care program too.
3 – What is unique about Swaraanubhuthi is that the entire event is planned and executed by SVYM employees. The preparations for #Swaraanubhuthi2023 started two months ago. From raising funds, selling tickets, stapling the SVYM banner on the dias, putting phenyl cleaner in the auditorium's toilet to offering your own seat to the guests, everybody participates – making it a family event.
And on 9th July, our Palliative Care family expanded to 1000+ with the audience, donors, sponsors, volunteers and the magical singers and their ensemble joining us – to make palliative care a community driven moment. We thank them all.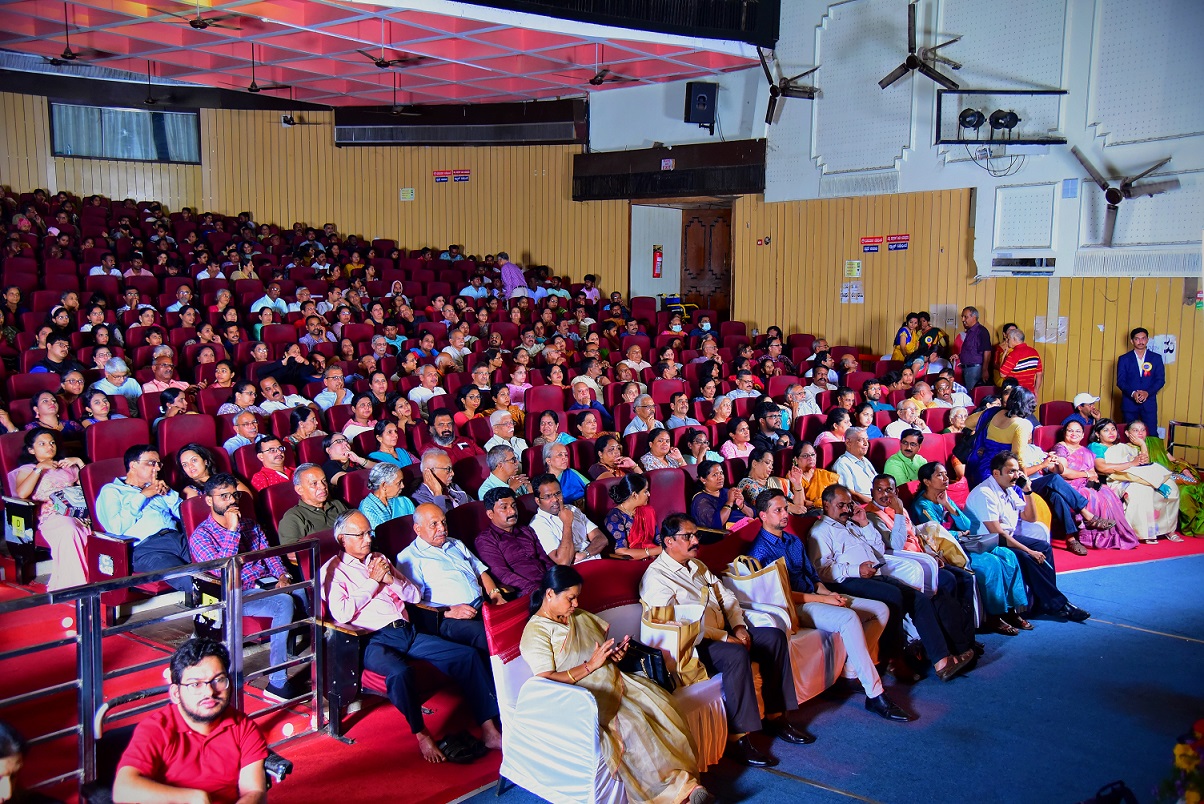 4 – The spirit of serving others is immortal.
Many evergreen S P Balasubrahmanyam songs were performed as a tribute to Sri SPB, whose invaluable contribution to SVYM's Palliative Care Program is a boundless inspiration. Sri SPB gave his last performance at Swaraanubhuthi 2020 with Divya Raghavan and Lakshmi Vijay. It is not a co-incidence that both the singers joined us again in 2023 to reaffirm our belief that the spirit of serving others is immortal.
The funds raised from Swraanubhuthi make it possible to run the Palliative Care Program free of cost for deserving families – making it truly a community driven platform extending palliative care services. SVYM has replicated this model successfully in other locations in Karnataka too.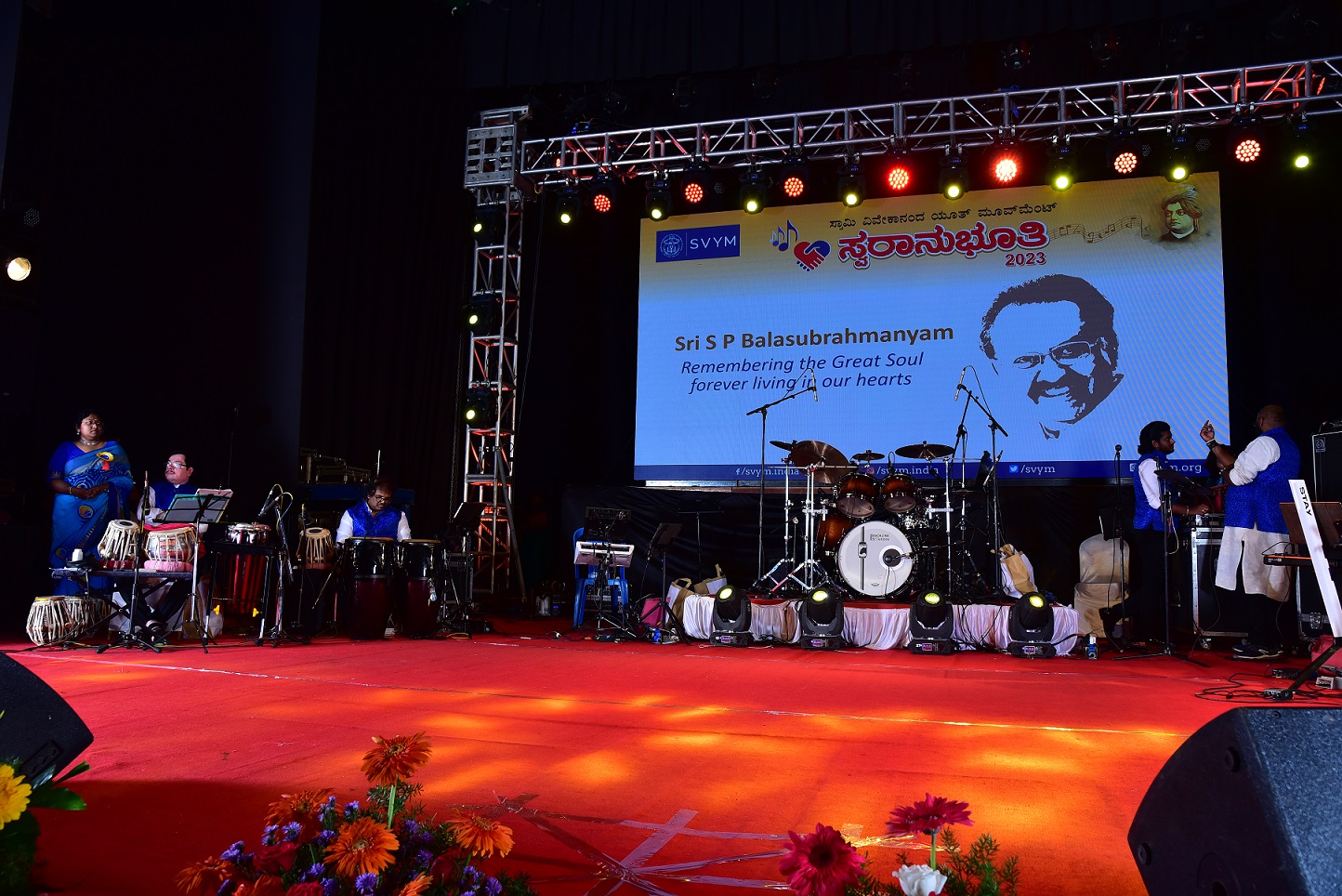 SVYM along with the SVYM's senior management team, felicitated key contributors and supporters of SVYM including Mr Srinivas, Merchants Association, Saragur, Dr Mukhesh S, Oncologist, Mrs Arabhi S, Physiotherapist, and Mr Purushottham J, Labour Law Specialist.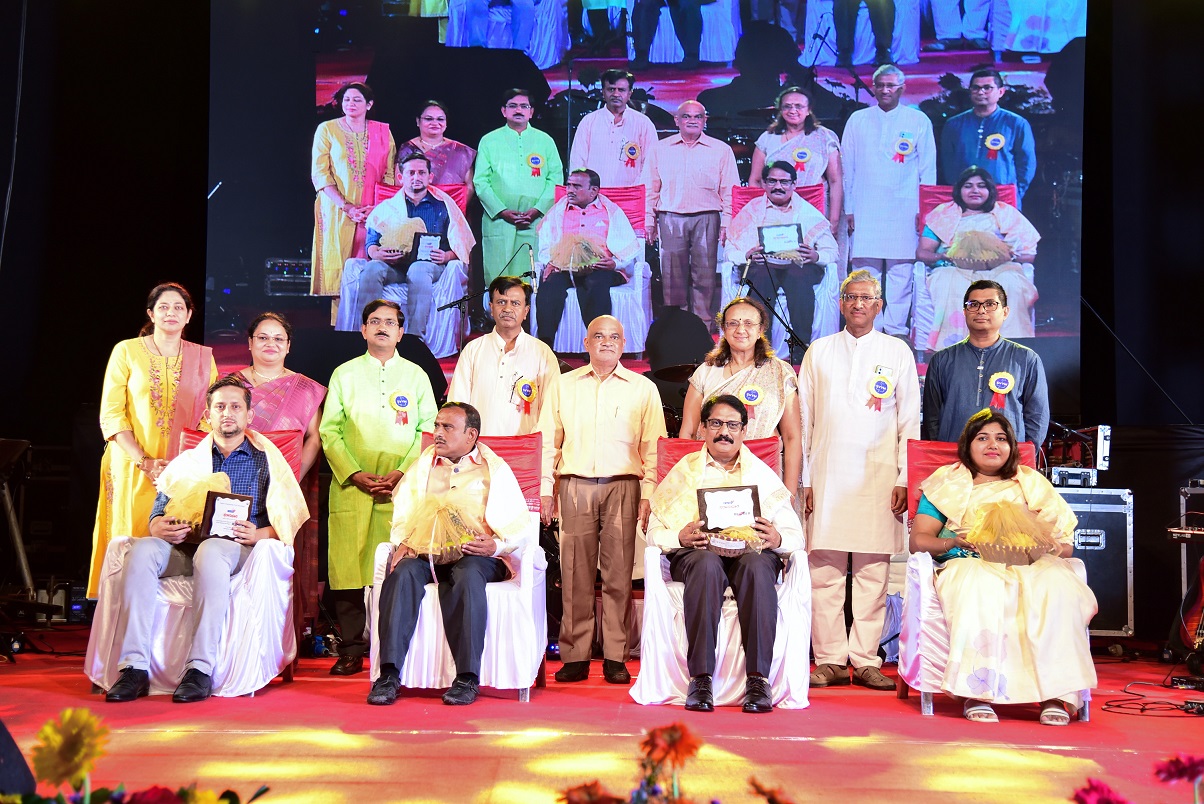 SVYM Family thanks Ajay Warriar, Divya Raghavan, Shree Harsha and Lakshmi Vijay and their ensemble, our sponsors, donors, volunteers and the audience for making Swaraanubhuthi a musical movement for care beyond cure.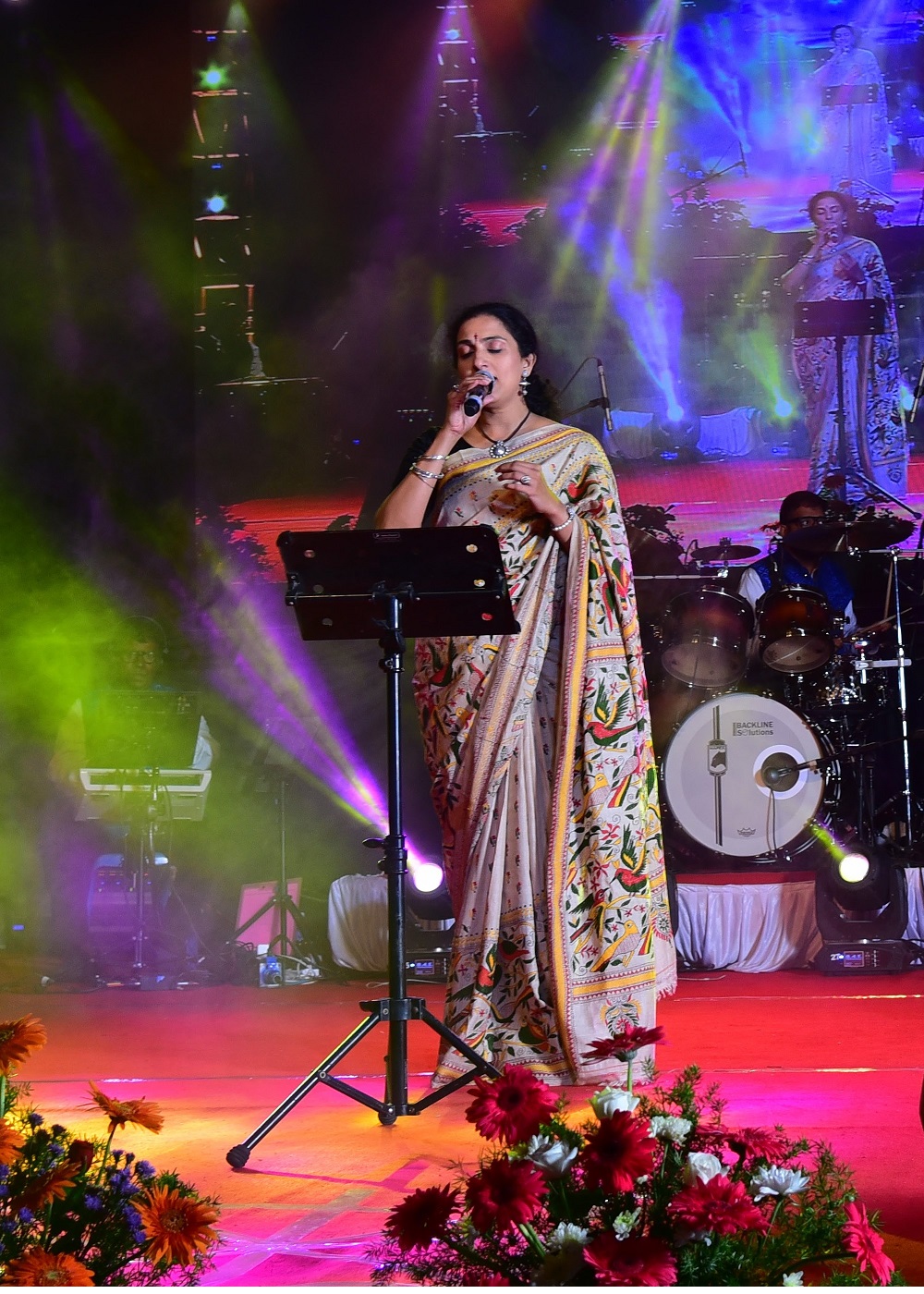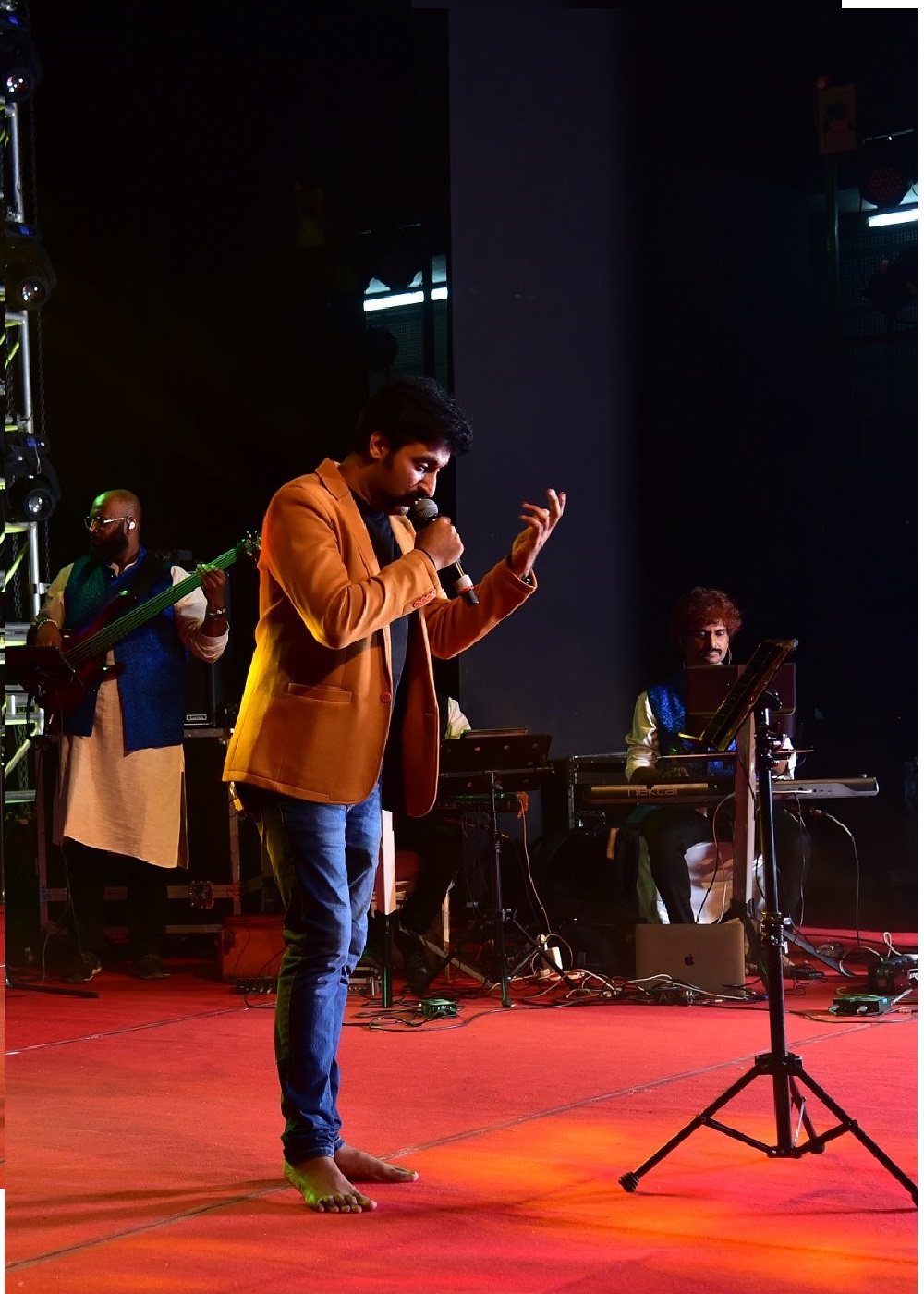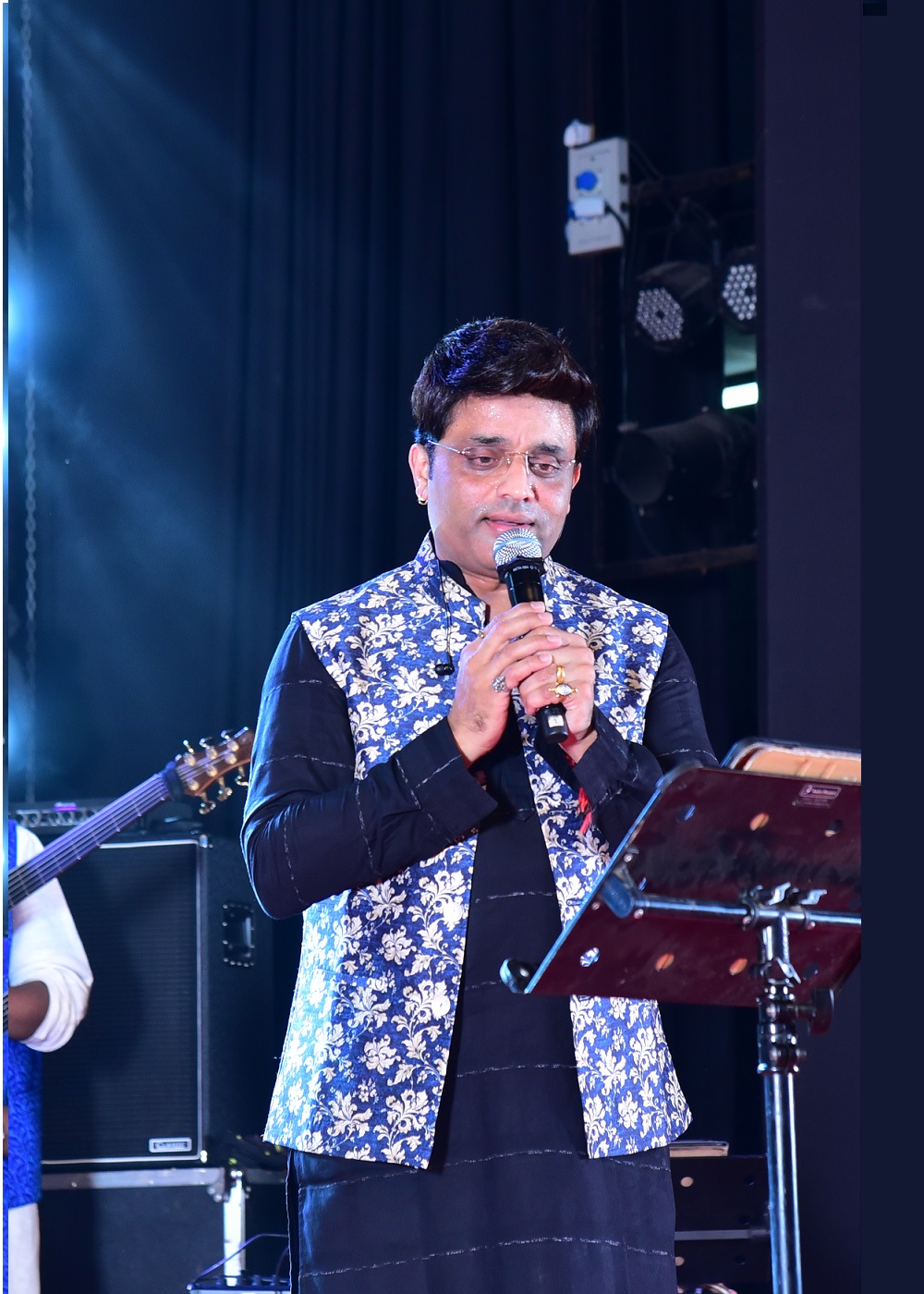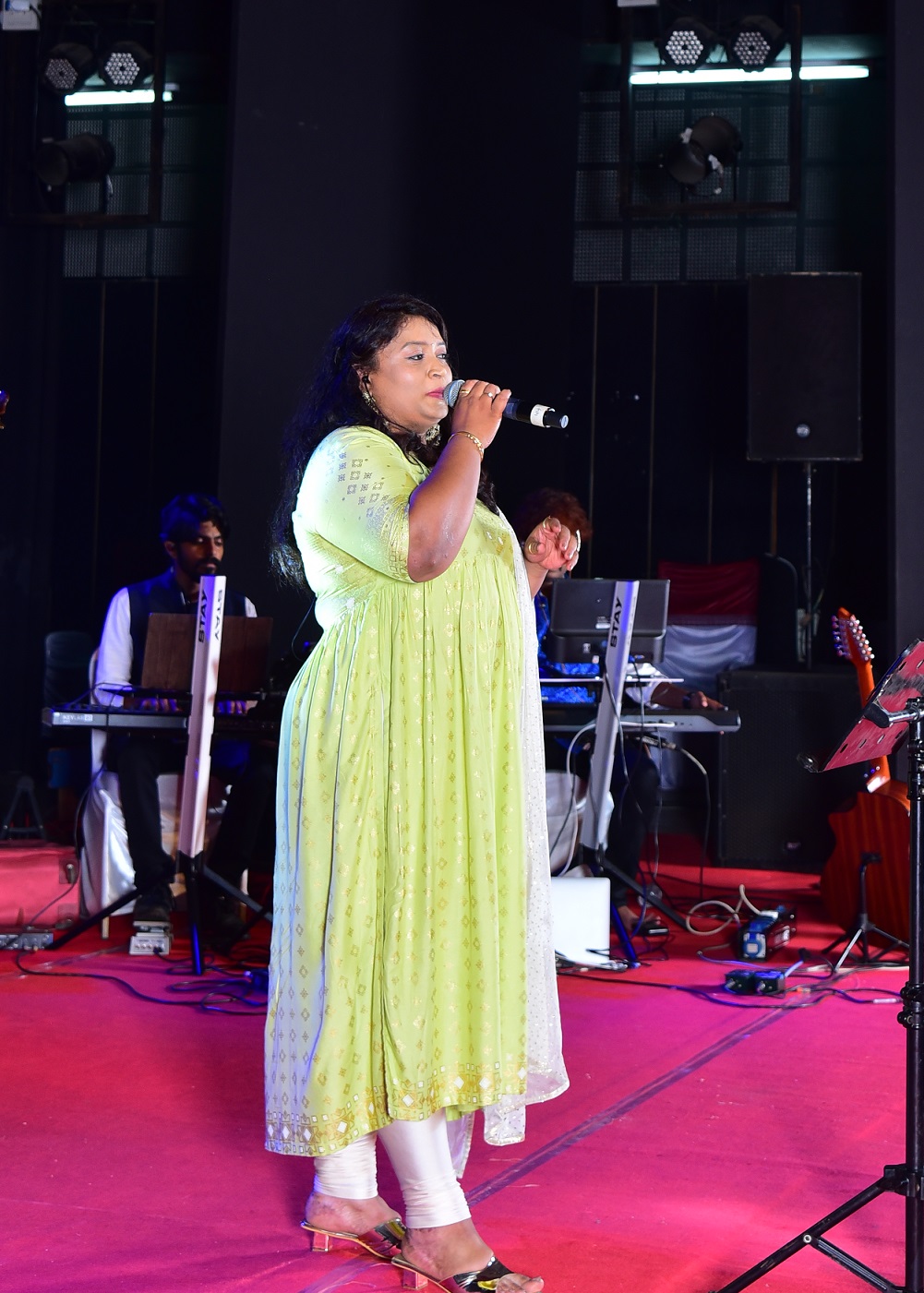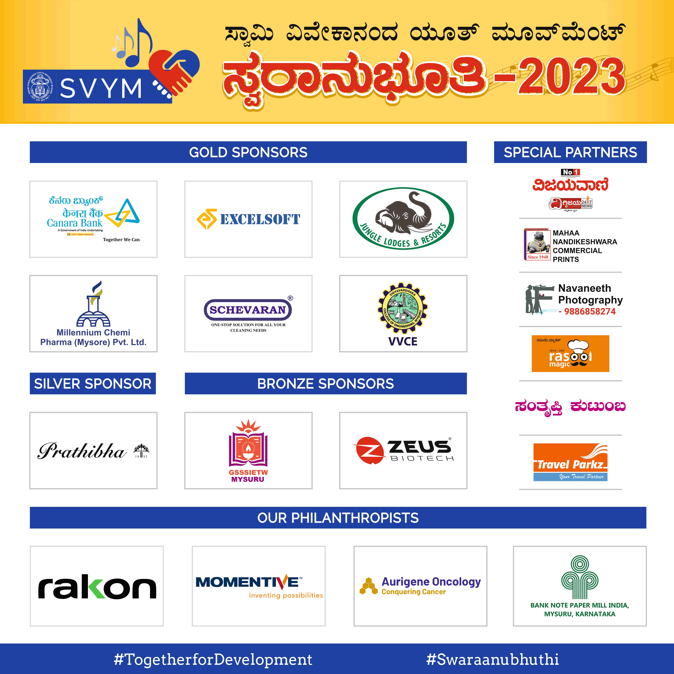 SVYM Swaraanubhuthi Sponsors, Donor and Special Partners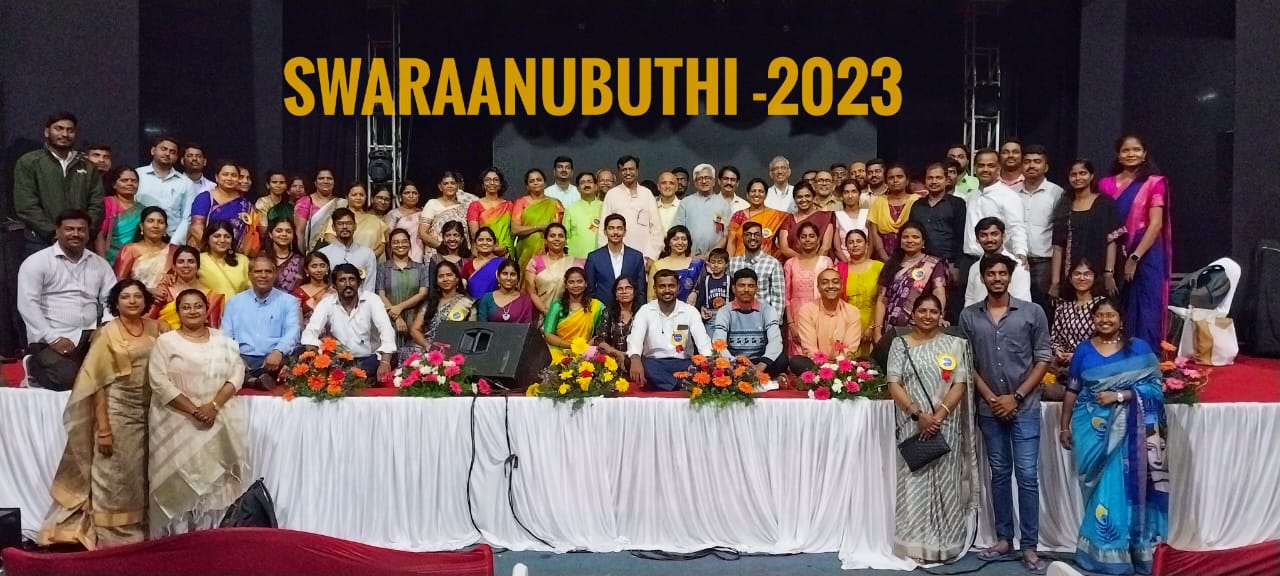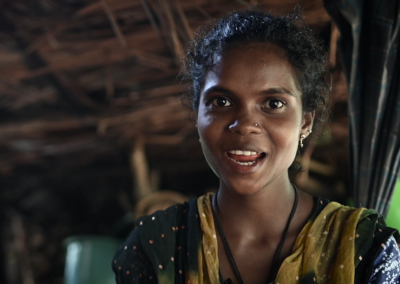 For improved mother-newborn health
Sunitha, a tribal mother-to-be accesses regular antenatal care at her doorstep living in a remote village in Kodagu District of Karnataka.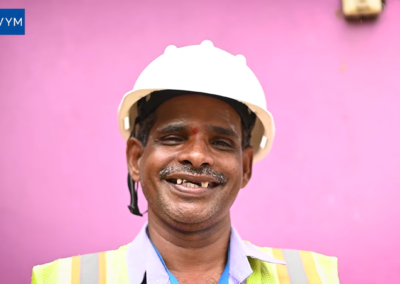 Swacchta Saarthi Veerbhadra Swami
Cleaning his town to claim his true identity, Veerbhadra's journey from selling lottery tickets to spearheading waste segregation in Saragur town.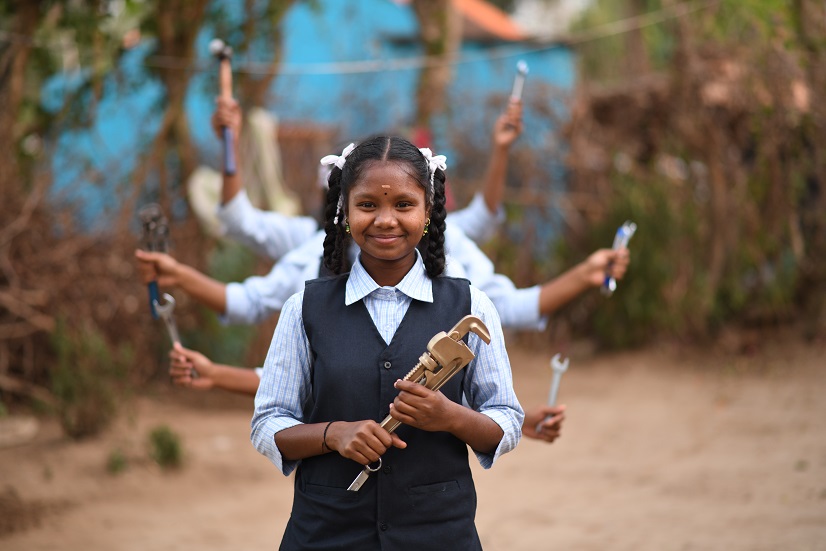 Meet the first generation STEM students
VTCL Girls are breaking the stereotypes associated with tribal girls taking up technical streams by becoming the very first generation in their families to continue education in Science, Technology, Engineering & Mathematics (STEM).