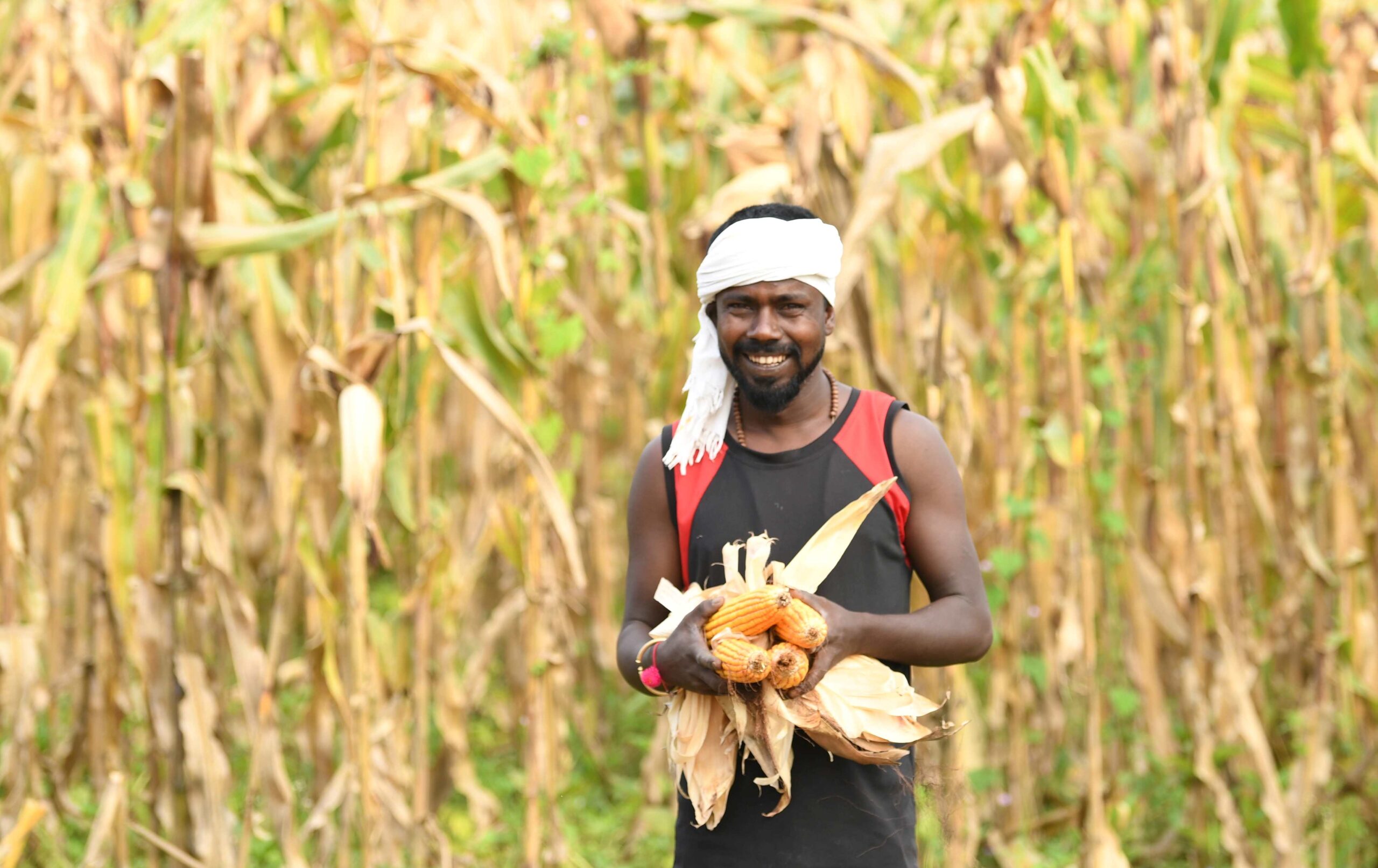 Story of our budding indigenous tribal entrepreneur!
Raghu, a Betta Kuruba Tribal from Hunasekuppe Hadi in H D Kote, Southern Karnataka has taken up farming, growing maize, cotton and banana on his two acre land.
It's not unusual to see cotton and vegetables growing sparsely around tribal settlements, left pretty much on their own to grow. Cultivation as a concept is relatively new to the tribals who have been living off the forest wealth using their traditional knowledge around foraging practices.
Many tribal families in Jenu Kuruba and Betta Kuruba Tribal Groups have been reluctant to the modern ways of farming, often opting to work as daily wagers rather than farming on their own piece of land, which they give on lease to other farmers.
This time, by growing Maize, Raghu hopes for better days and a profit of INR 80,000.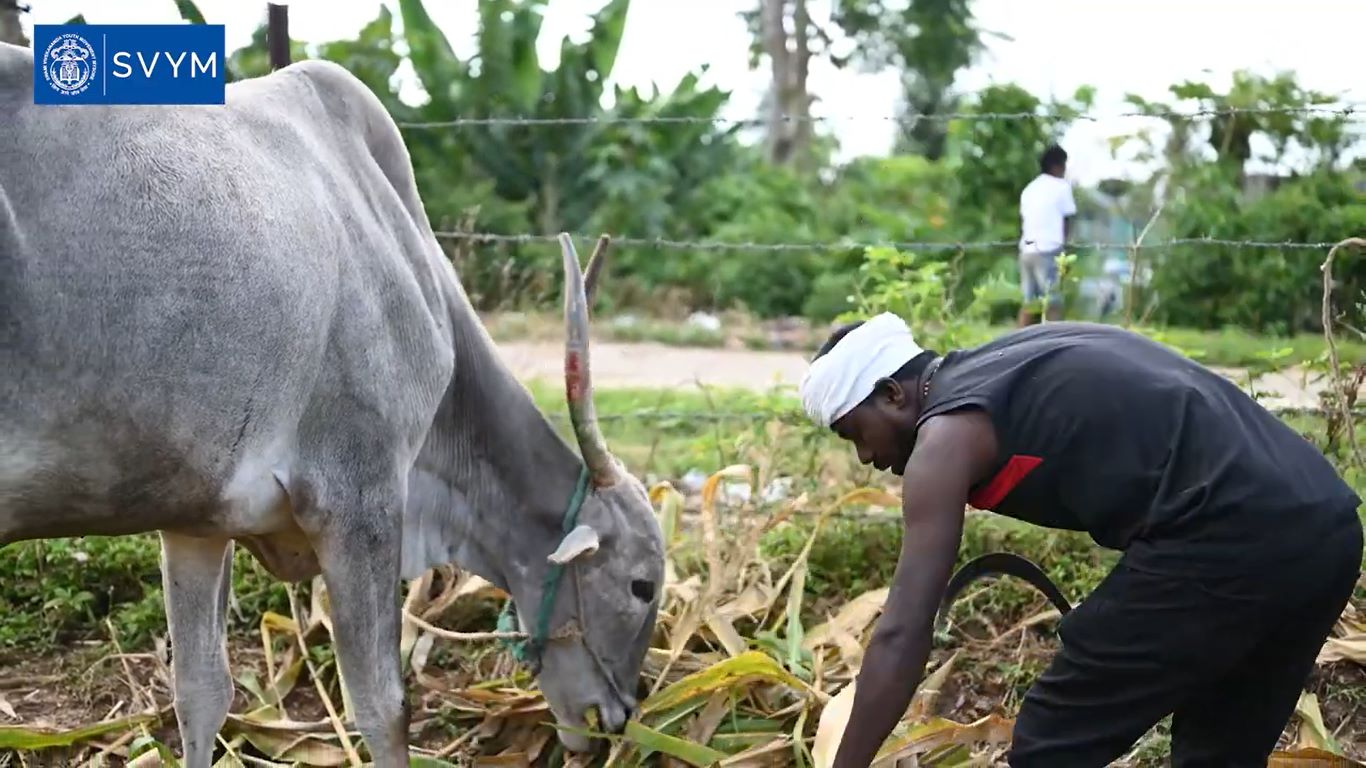 Over the years, many tribal farmers have picked up the plough and have emerged as model farmers encouraging other tribal community members to take up farming, turn it into a year long activity and increase income augmentation through mixed farming, dairy and even growing mushroom and sericulture.
Community Driven Development Through Participation 
SVYM, with support from ICAR worked with Raghu right from soil testing to determine fertility, choosing what crops would be the right option for him, setting up modern ways of farming, preparing the land, making manure and providing him with bags of seeds.
The biggest challenge is the tendency of budding tribal farmers to turn back to daily waging upon unfavourable circumstances like weather, financial crunch, wild animals destroying their crops, power outages and to an extent their traditional ways of living.
Our teams have worked with them over a long period of time, extending initial hand holding and support during unexpected crises like COVID-19.
To make long term farming viable and lucrative, a multi-stakeholder approach is needed that involves the farming community, govt., civil society organisations and academia, right from grassroots to policy level action.
For now, Raghu's land glows golden with ripe maize kernels peeping through the cob.
This is a classic case of building the Human & Social Capital of communities resulting in community owned development. A model that is replicable in other rural settings too. We thank our supporters and well wishers who have consistently extended their support for making farming a reality for tribal communities.
#svym #humancapital #agriculture #tribal #ICAR #atmanirbharbharat #amritkaal #ruraldevelopment #development #grassroots #togetherfordevelopment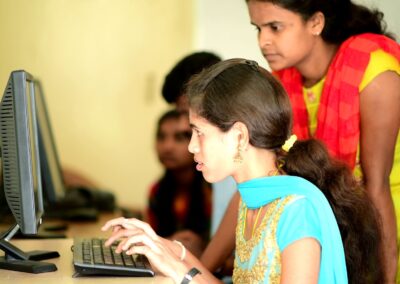 World Youth Skills Day
SVYM's Viveka Rural Livelihood Centre is working towards women and youth empowerment through vocational skills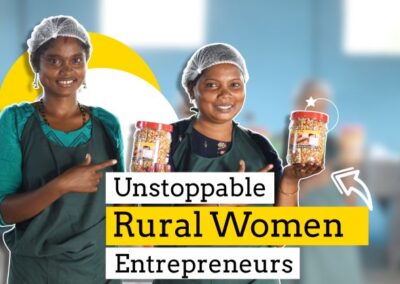 Pavithra discovers her true potential!
Pavithra is beginning to discover her true potential by making an entrepreneurial debut, the very first one in her tribal hamlet